Connecticut American Legion Boys State
High School Leadership Program
Due to Covid-19 crisis, the 2020 Connecticut Boys State program has been canceled. We regret this decision, but we need to stay safe in this difficult time.
If you were selected to attend Boys' State in 2020 before we canceled, feel free to include selection to Boys State on your college applications in the fall.
Click here to download Boys State Fact and Information Sheet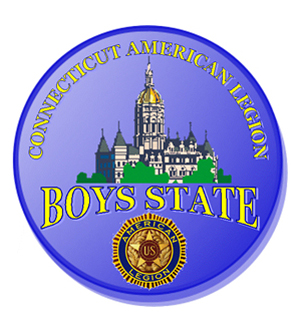 CANCELED 2020
at Eastern Connecticut State University
Click on the Boys State logo to learn more about this leadership opportunity for high school juniors.
---