Connecticut American Legion Boys State
High School Leadership Program
Registration for the 2019 Boys State program is now open. If you have been chosen by your school or American Legion post to attend Boys State you may download the registration forms here. You must complete and print the registration form along with the accompanying waiver form, then submit both to your sponsoring post for final processing. All applications must be typed and must bear original signatures.
Click here to download 2019 Boys State Application
Click here to download Boys State waiver form
Click here to download Boys State Fact and Information Sheet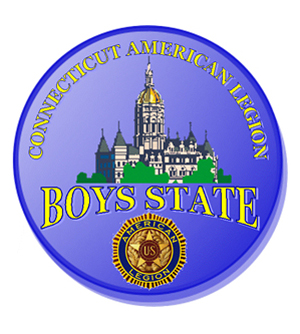 June 22 - 27, 2019
at Eastern Connecticut State University
Click on the Boys State logo to learn more about this leadership opportunity for high school juniors.
---